How we communicate is changing, and charities have a leading role to play. The non-profit sector is bursting with passionate people who share a deep connection with the communities they serve. This relationship offers a unique opportunity for inspiring storytelling and better service delivery.
The Digital Charity will give you the tools and confidence you need to tap into the knowledge and enthusiasm you have for your work, and apply it to your digital comms in ways you never thought possible. From website development to database configuration, from social media marketing to SEO; this book is here to offer you practical, expert advice in plain English.
It's time to become a digital leader in the non-profit sector.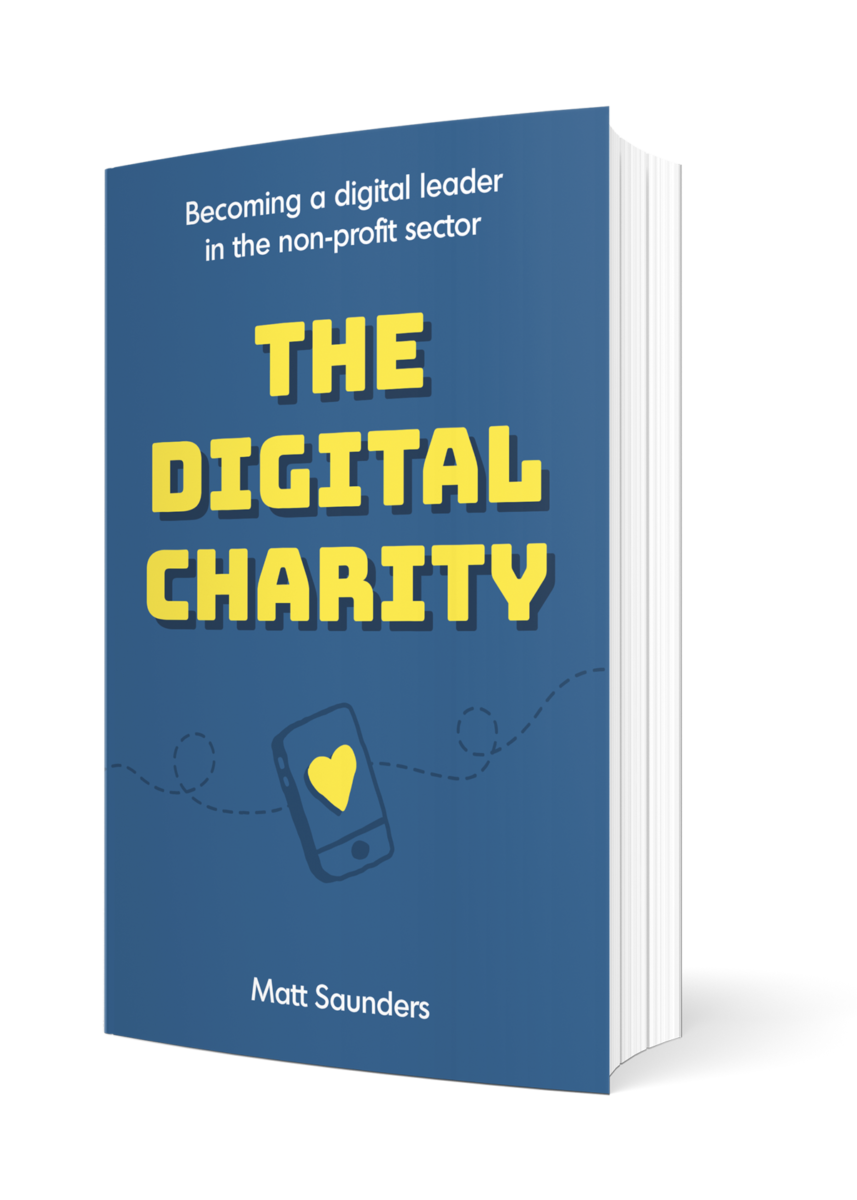 An essential book for those working in the charity sector, with practical tips for every stage of your digital journey.
– Kirsty Marrins, CharityComms Trustee
The title "The Digital Charity" says it all – digital isn't about the technology: it's about the charity and how to maximise its life-changing impact through communication, services and connecting people.
– Howard Lake, UK Fundraising
The Digital Charity is available on Amazon