The Digital Charity is written for comms managers, trustees and fundraisers in small-medium sized non-profit organisations. The book describes the process for putting together an effective website, and helps you to make the best decisions to confidently grow your digital impact.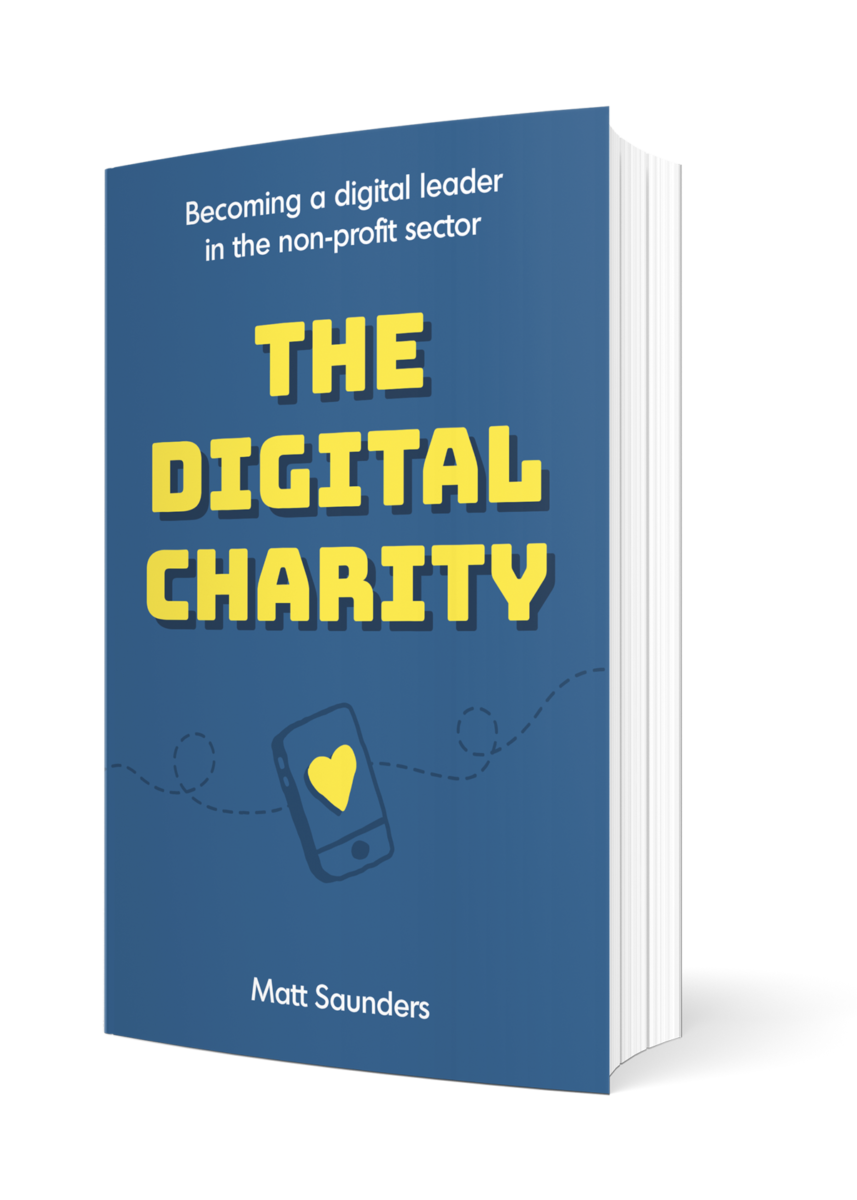 Building the case – how to get senior buy-in for new digital projects
Deciding whether to re-brand – why is identity important, and is it time for a refresh?
Planning your project – how to articulate your needs and communicate them with suppliers
Choosing a CMS – how to decide which platform is right for you, and how to find a supplier
Producing effective content – why good content is paramount, and how you can create it
Optimising for search engines – how to strengthen your website in search engines like Google
Joining the online conversation – how to source the right online communities and use social media effectively
Defining personas – how to identify your core audience and create content that speaks directly to them
Being inclusive – how to ensure that your digital services are accessible to those with disabilities and varying needs
Leveraging integrations – how to make the most of third-party tools
Integrating a CRM – how to integrate a CRM and ensure its adoption in your team
Managing your project – how to deal with conflict, feedback and unexpected occurrences
Generating income online – how to work toward sustainability and become less reliant on grant funding
Measuring your ROI – how to set goals and measure your KPIs effectively
Learning from others – hear from others working on projects in the third sector
Staying active – how to capitalise on your new website so it continues working for you after launch
Putting this into practice – how to avoid overwhelm and steadily grow your confidence in using digital technology.
The title "The Digital Charity" says it all – digital isn't about the technology: it's about the charity and how to maximise its life-changing impact through communication, services and connecting people.
– Howard Lake, UK Fundraising